Multicultural & Interracial Marriage Counseling: Couples Therapy
Get interracial marriage counseling from a licensed multicultural couples therapist.
We may receive compensation from BetterHelp, as a BetterHelp affiliate, via purchases from services shown on this website.
Professional interracial marriage counseling & couples therapy.
100% Online with specialized therapists dealing with interracial couples therapy for decades. In partnership with BetterHelp.
Types of licensed therapists you'll be talking to
LMFT – Licensed Marriage and Family Therapist
LPC – Licensed professional counselor
LMHC – Licensed Mental Health Counselor
Which couples are suited for multicultural and interracial therapy?
Mixed race. For example, black & white, asian & white, or asian & black.
Mixed cultures or religions. For example, muslim & Christian, African & Asian, or Russian & American.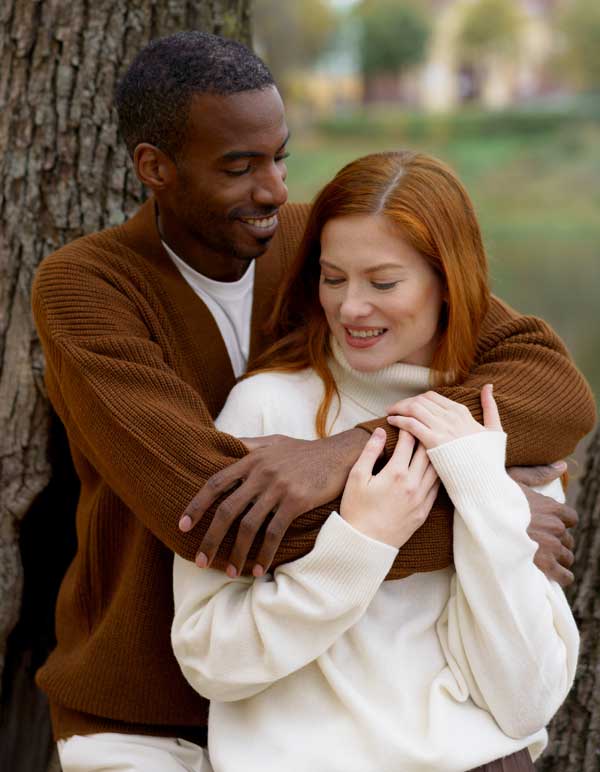 Multicultural  couple therapy from BetterHelp
Use BetterHelp's vast network of licensed and certified marriage therapists and counselors to help strengthen your relationship.
These therapists will give you the same quality of counseling as you would get with in-person therapists, but now you'll be able to contact them conveniently whenever you'd like.
FAQ
These frequently asked questions will hope clarify any remaining doubt you may have that we can help you.
Is this right for me?
Modern Family Center could be a good fit for you if you are seeking to improve your relationship with a spouse. 
If something is getting in the way of the two of you finding happiness or your goals then therapy may help you. 
This isn't right for you if you are a minor, need emergency treatment, or court ordered therapy.
How long does it take for me to connect with a interracial marriage therapist?
Often you are matched within 48 hours.
How can I be sure this form of family therapy will be effective?
A range of studies have proven that  the effectiveness of online therapy for couples for making good impact in peoples lives. A lot of positive feedback proves that this is a good couples therapy service.
How much does this cost?
Depending on different factors couples therapy will cost you between $50 – $70 per week. It is billed every month. Membership can be cancelled at any time.